SILKSCREEN!
(mini-print)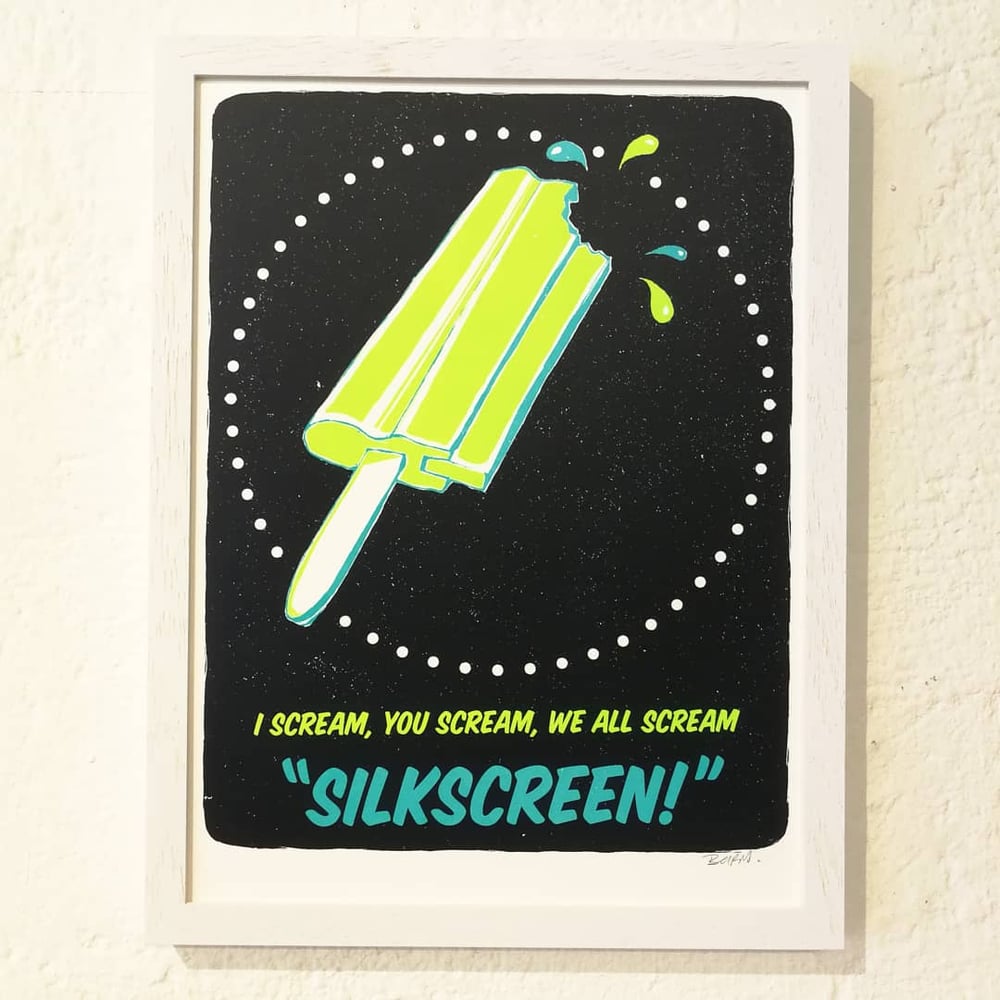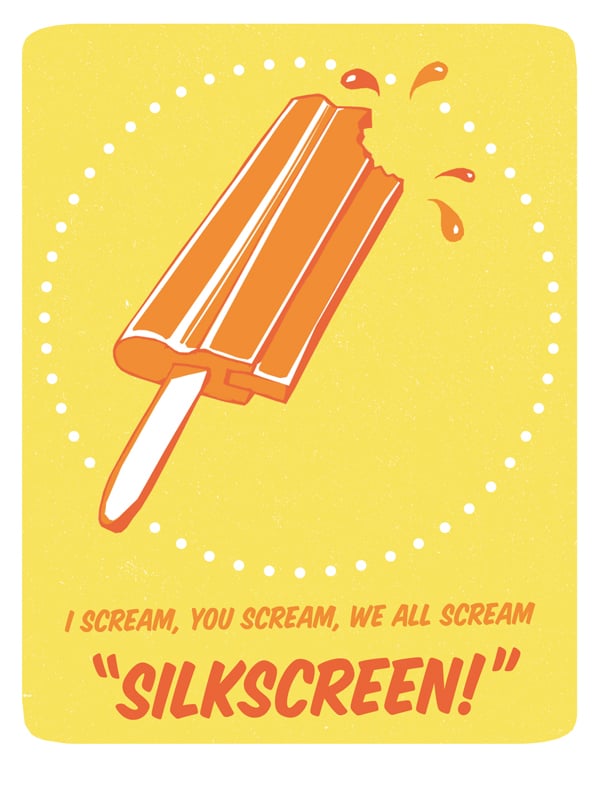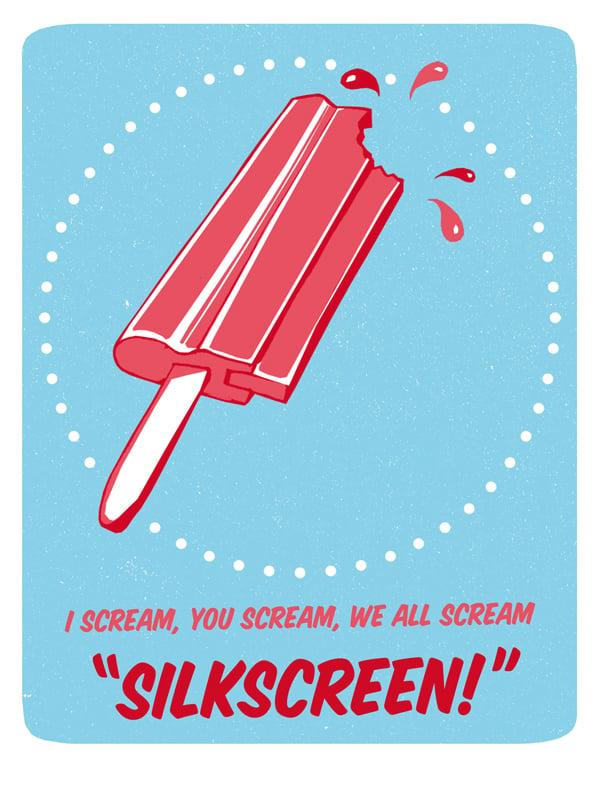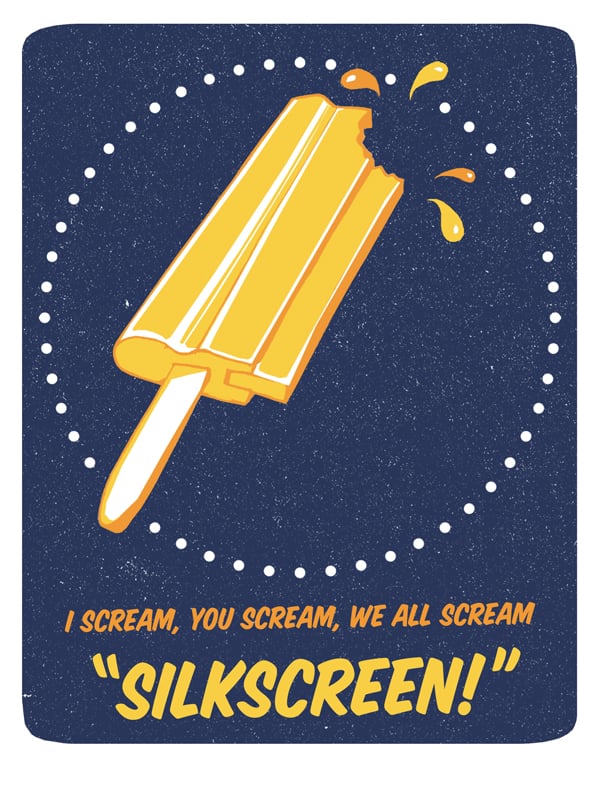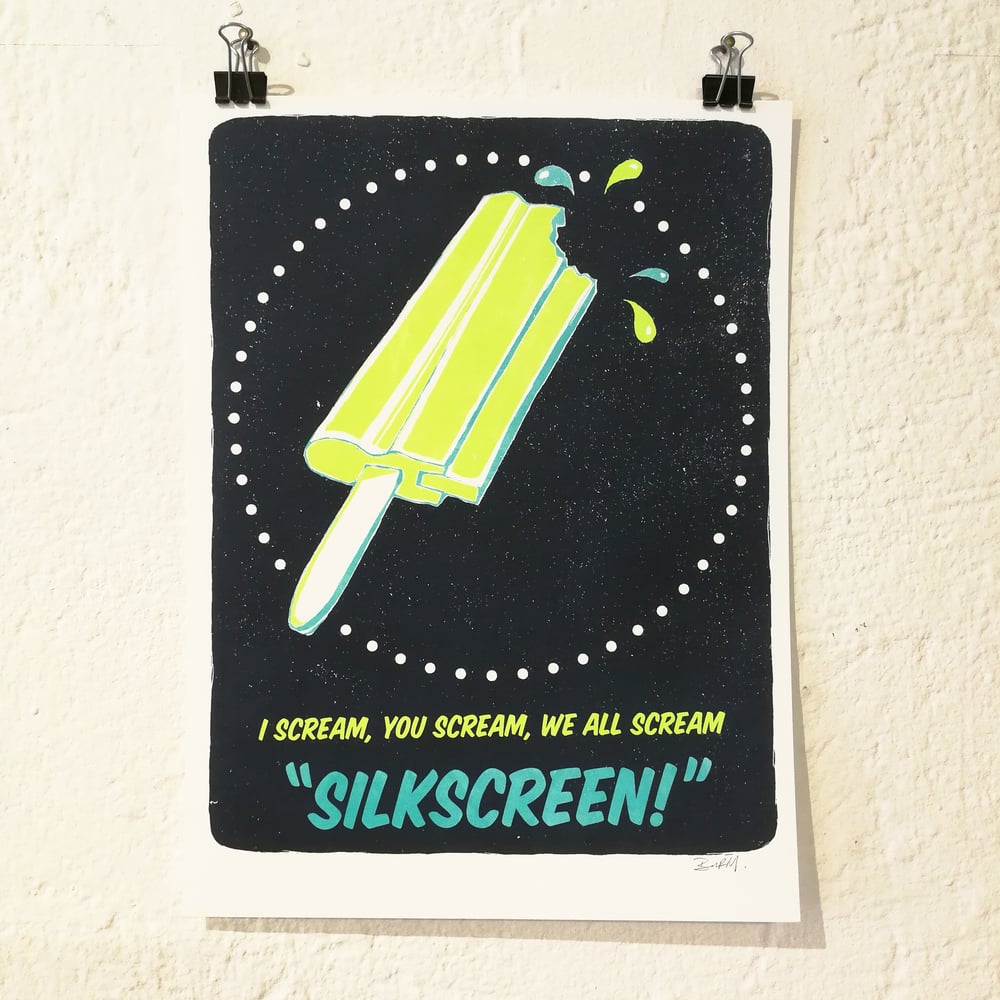 NEW:
mint/apple on space blue!
"I scream, you scream, we all scream for..."
Have you ever seen that Jim Jarmusch movie DOWN BY LAW, when Tom Waits, John Lurie and Roberto Benigni in jail start shouting this? The phrase ends with "Icecream!" and it has been stuck ever in my mind since I saw it first, long ago, like it might be with anyone else that has seen it, too.
For a few years I was thinking of letting it end with "Silkscreen!" instead, but had no idea how to illustrate it.
The search has an end:
Lads & gents, here it is!
A fresh and yummy print, 4 variants, 3 colours each, handprinted on 300g natural white paper, 24 x 32 cm.
Choose one or grab the whole set of 4 (with a little discount)!
single Mini-Prints ship as letter,
framed Mini-Prints ship as DHL-package