HOT NOODLES
(mini-print)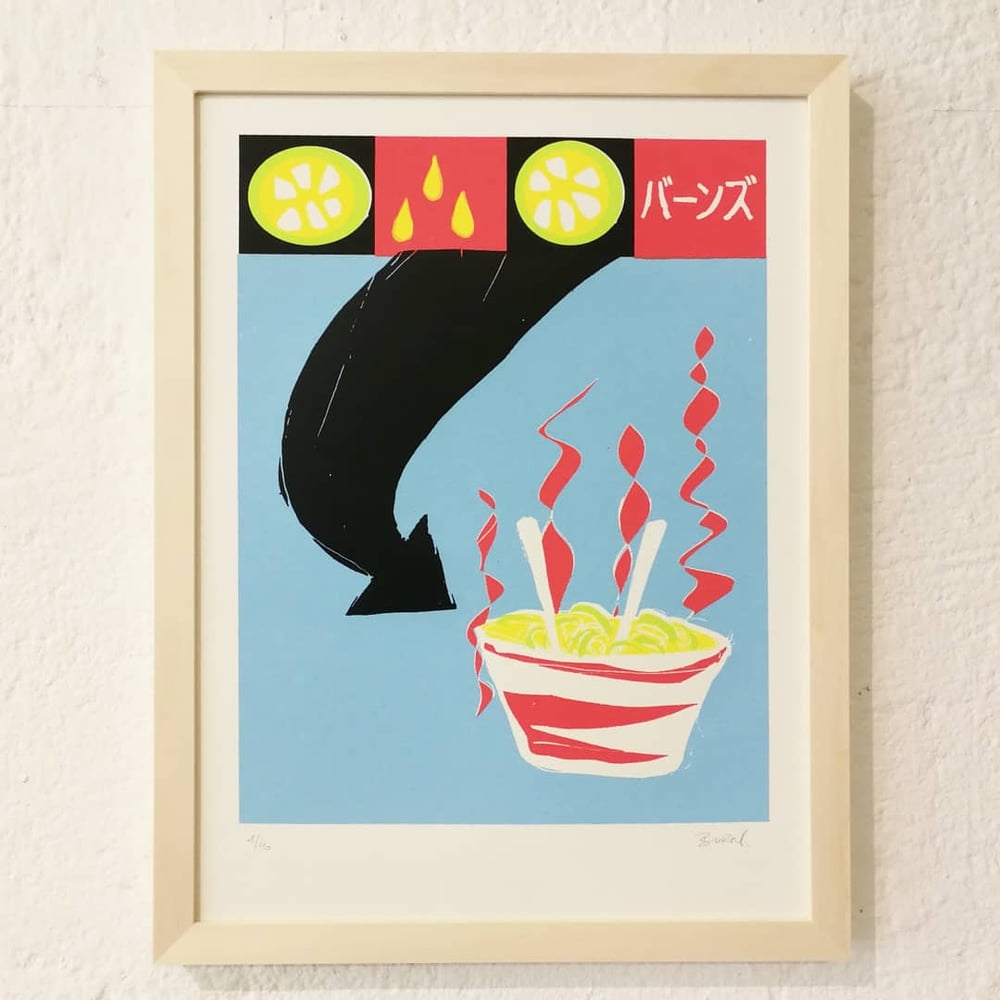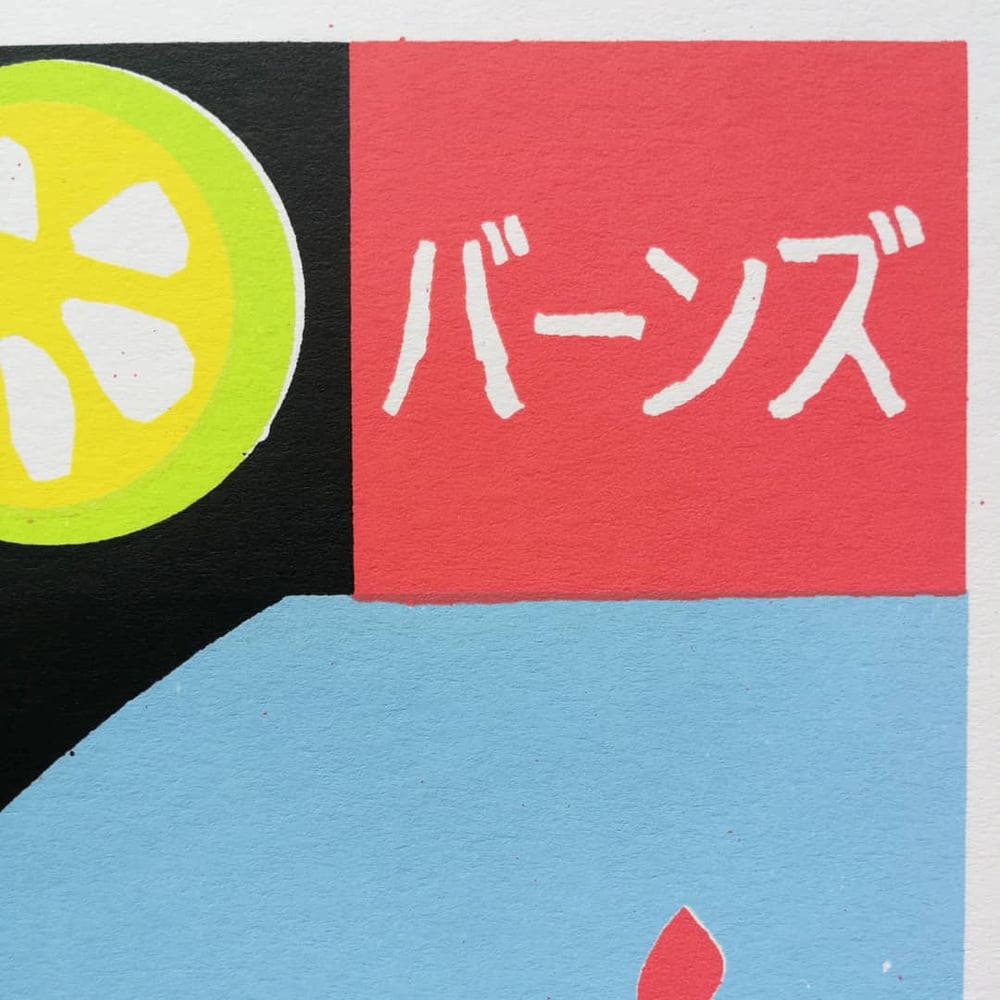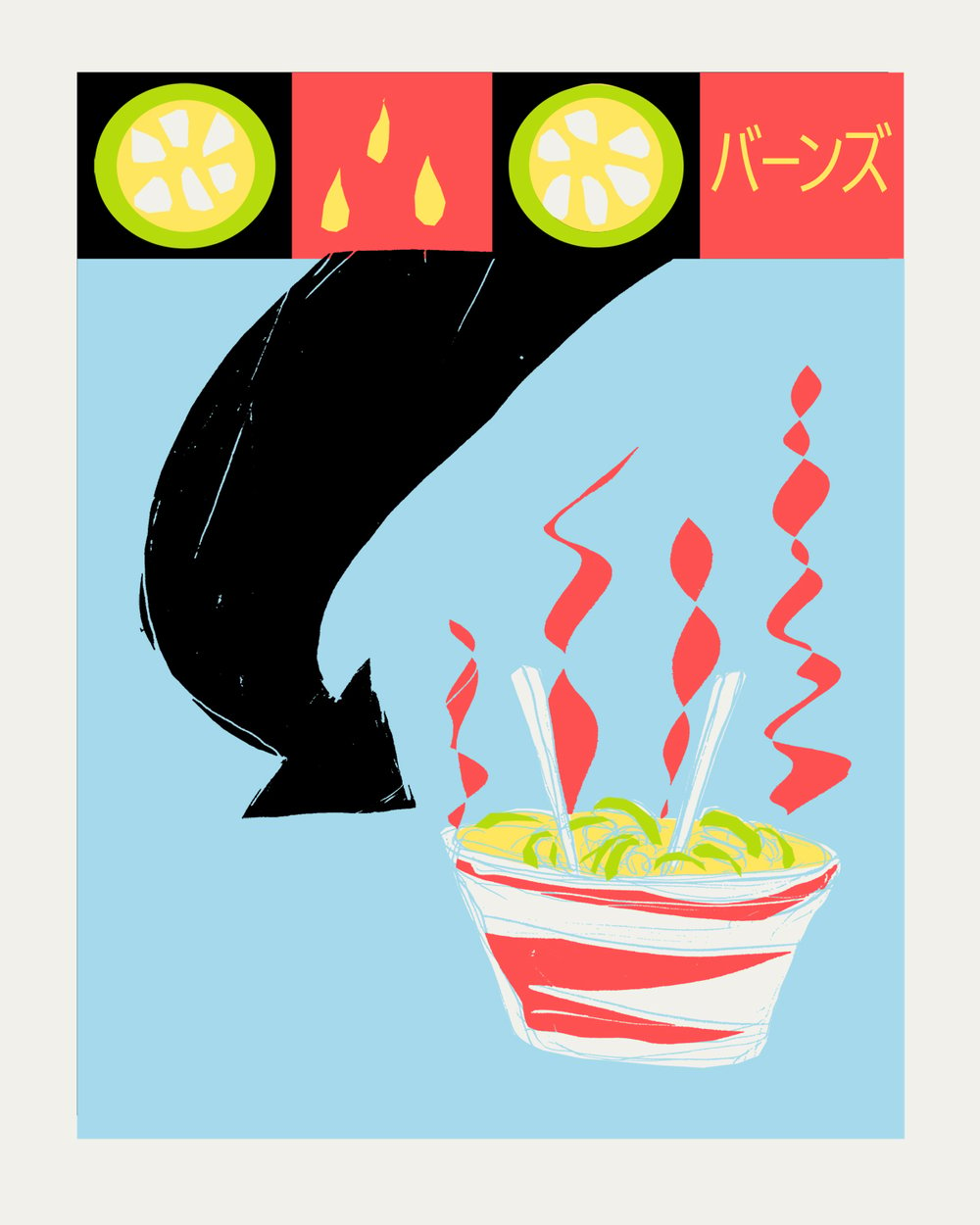 "HOT NOODLES"
(demo/study)
I totally adore any good Pasta and I'm also a big fan of asian noodle-variants.
So one lead to another and your preferences turn out as Artwork...
In preparation for a bigger sized version I made a run of this demo/study-edition recently.
The final art-print version will measure 40 x 50 cm (15.7" x 19.7") and the templates will have slight chances on this variant ("big"- version).
To check all five colours and how they work in combination in advance (and hopefully avoid mistakes with the later-on original work) I decided to have this pre-print.
Print only - or with frame - make your choice!
Both options available below.
"HOT NOODLES"
(demo/study)
5 screens
handprinted on 300g old white uncoated board
24 x 32 cm / aprox. 9.4"x 12.6"
Edition of 40, signed & numbered
single Mini-Prints ship as letter,
framed Mini-Prints ship as DHL-package