GRÜßE VOM WEIßENHÄUSER STRAND
(Rolling Stone Weekender)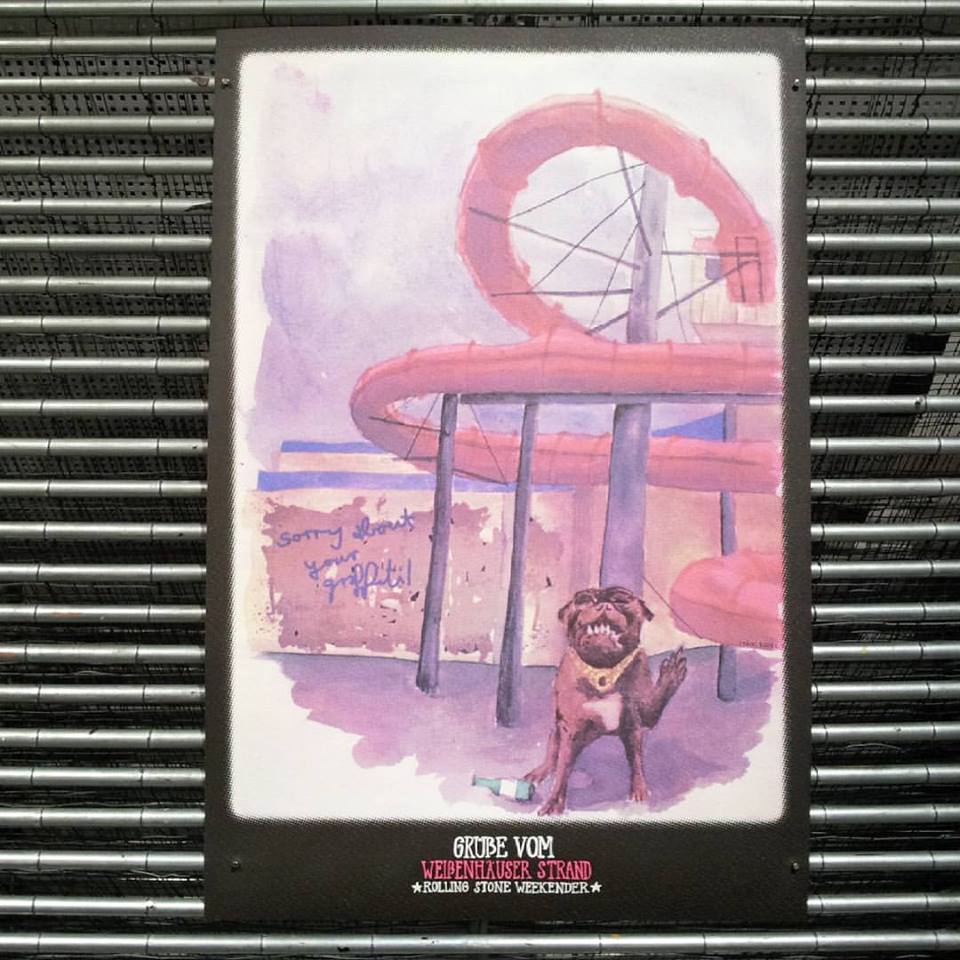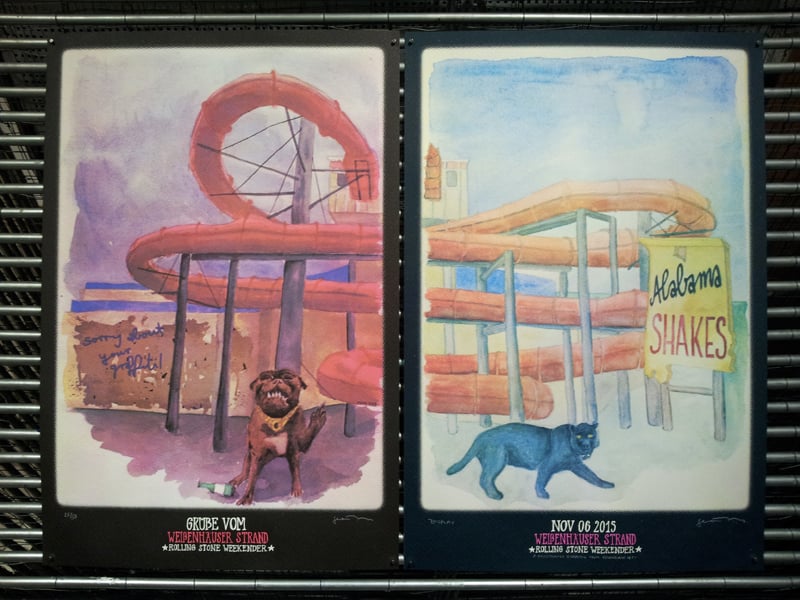 GRÜßE VOM WEIßENHÄUSER STRAND
Rolling Stone Weekender 2015
art print for the Rolling Stone Weekender / Weißenhäuser Strand on November 6th/7th, 2015
the actual scenery in the poster shows a part of the original waterslide at the Weißenhäuser Strand area which in my opinion is quite remarkable and funny as part of the main building and an optical highlight of the village.
actually this was created and planned being a band poster as the left part and in addition to that one for ALABAMA SHAKES (that is the right part).
but sometimes (gladly very rarely) it happens that bands do not agree my opinion on what fits to them or their sound (or image).
as the image was already drawn I decided to go on with the original idea: I made it look like there was something painted over on the wall in the back. and then someone used a spraycan to leave a note...
the image is a original watercolour painting I did, transferred into halftones to end up as a screenprinted 4-colour poster in CMYK-process.
Info:
4 colours
printed on aquarelic white 220g
60 x 40 cm / approx.
signed & numbered edition of 50
Illustration/Design/Handprint:
Señor Burns